Mentor Program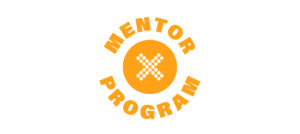 A focus for the Student Experience Network Board and team is to ensure that our purpose aligns with the needs of our members. We strive to support our members to deliver on their goals, to be part of a community of student services professionals and to be recognised as valued partners in the higher education sector.
SEN is continually looking at ways to increase services and support to our members and to develop programs that add value to membership. The industry in which we operate constantly changes and has many external variables that challenge us all. Our membership base is unique in that there is a plethora of experienced, knowledgeable and passionate industry experts willing to share what they know, what they have learned and how they achieve success.
Mentoring is a proven approach when driving rich learning experiences and developing opportunities for both mentees and mentors. This type of program aims to develop and strengthen individual skills, strategies, and capabilities so that members feel supported and connected. We all at times need to tackle hurdles that seem insurmountable and can feel overwhelmed in our roles. The goal of this program is to provide career advice, create strong professional and structured networking opportunities, and gain both professional and personal enrichment for all involved.
Mentoring relationships have a proven effect on performance and personal growth, making them one of the most popular forms of professional development. Student Experience Network's Mentor Program is a resource available to all financial members.
Full details and Expressions of Interest for Mentors and Mentees is available here.
"Thank you for all the hard work you have put into coordinating this program, it has really been one of my favourite experiences of 2021. My Mentor has been incredible and the pairing could not have been better! They have been a source of wisdom, experience, and support throughout some challenging moments and have been a huge contributor to my professional development. I am forever grateful" – Georgia Killick, General Manager, UNSA
"The exchange of information and having a structured framework to network and build working relationships with people in the sector is really valuable" – Ella Scorringe, Associate Director, Swinburne Student Life
"Allowed me to step outside of business and focus on what was important. Was great to share ideas. Very relatable to work with someone who understands the sector". Glenda Jacobs, General Manager Student Affairs, UQU
"Great to have a sounding board outside of relationships at work. Provides a relatable space to be vulnerable and problem solve. " – Bridget Laffy, Coordinator Governance and Student Leadership, USASA
"Workshops were really valuable. A great program to keep focused and committed on moving my goals forward" Hugh Gordon, Student Events & Engagement Officer Student Central, UoN (recipient Georgeson Torney Award 2021)